Posted on: November 30, 2015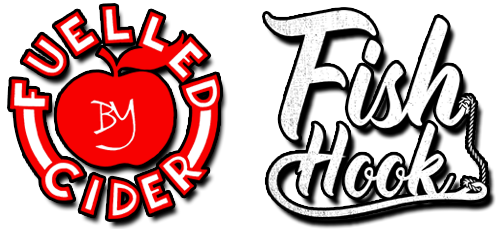 Fish Hook are excited to announce that they will be working with the new Fuelled By Cider record label in 2016 to release our debut album! We have been happily playing shows with them since Outcider Festival 2014 and love their DIY attitude. You'll be able to catch our Energetic Punk'n'Roll at many of their events, such as The Cursus Cider & Music Festival, over 2016 but before 2015 is out we shall be taking to the Fuelled By Cider studio to record a single ready for a video shoot in January.
We cannot wait to get working with all the guys at Fuelled By Cider at working to bring you a great debut album!
For more information on Fuelled By Cider check out their website www.fuelledbycider.com or visit them on Facebook /fuelledbycider
Leave a Reply